Construcciones CALA is a family business with 40 years of construction and renovation experience on Ibiza and a philosophy based on quality, dedication and the satisfaction of our clients.
Employees are an essential part of the company: our team of highly qualified professionals are continually learning, eager for new challenges and constant growth.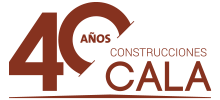 40-plus years building dreams
Construcciones CALA's qualified professionals hail from all areas of the industry, so from excavation to finishing touches, we perform jobs from start to finish. We undertake each project with the security and confidence that come with experience, driven by the ultimate goal of full client satisfaction.
A great team: partner companies
Construcciones CALA work hand in hand with Ibiza's top firms. The combined experience is extensive, and the resulting operation runs like a well-oiled machine, with a purpose-driven approach that guarantees bespoke projects and superior service to each and every one of our clients.
Creating sustainable values
On site and off, Construcciones CALA know the importance of generating synergies that forge values which are shared by all stakeholders on a project. So sustainability doesn't just drive us, it drives each and every client, architect, engineer, decorator and member of the Construcciones CALA team.
Construcciones CALA believe in minimising our footprint. The roof of our warehouse was home to Ibiza's first-ever solar photovoltaic plant. We've also worked on quarry regeneration and have acquired a fleet of electric vehicles, among other sustainability-driven initiatives.
Residential Building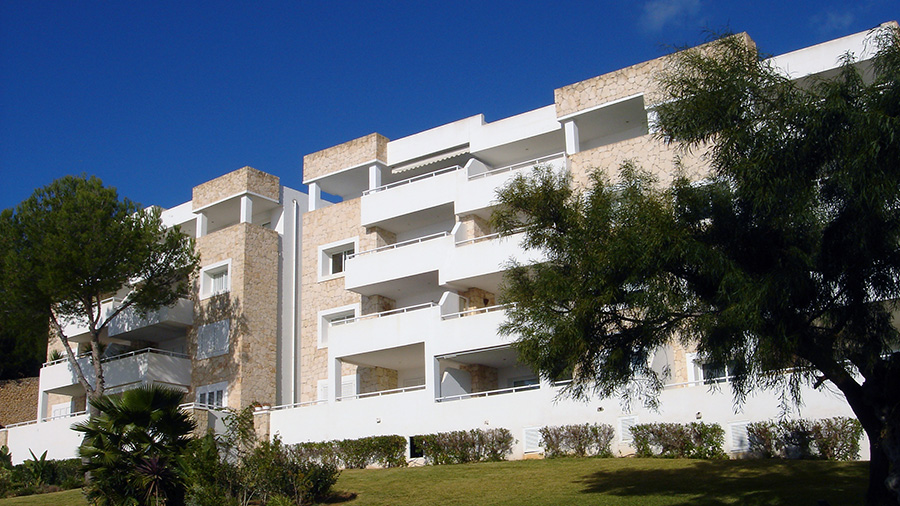 Of all properties, housing matters the most to people because it's where we build our lives and our homes. Residential buildings are paramount to Construcciones CALA, and we deliver them with unmatched quality.
Refurbishments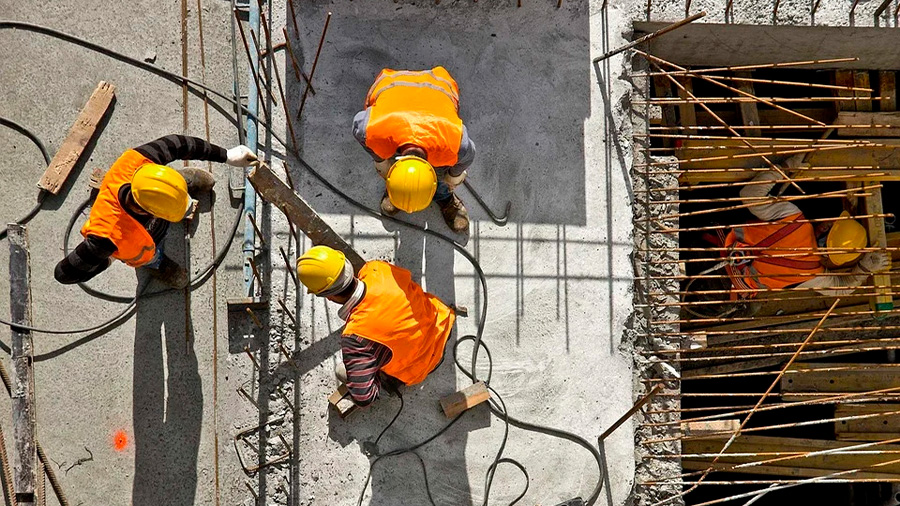 At Construcciones CALA we know that refurbishing buildings takes meticulous work. We remain true to underlying architectural and artistic character, restoring each building to its original beauty and preserving its spirit.
Tourism and one-off projects
Tourism and one-off projects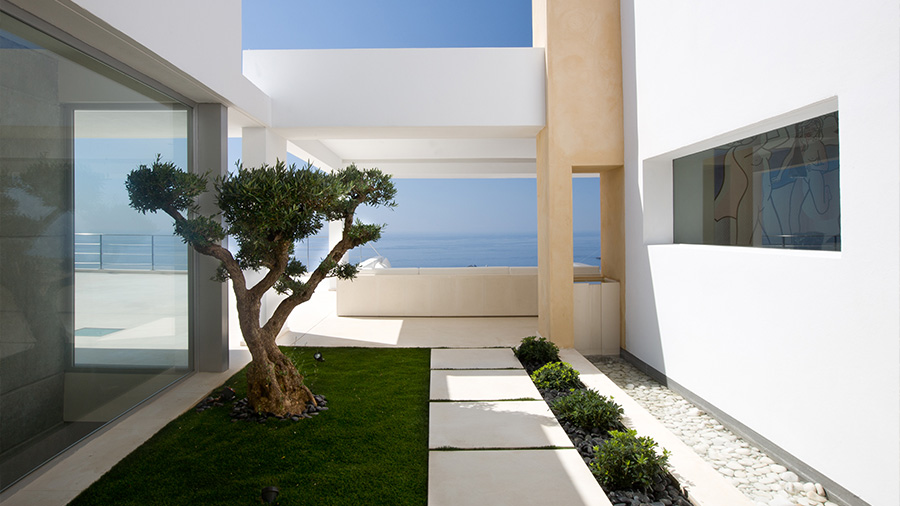 Modern or traditional, some buildings stand out for their originality. Construcciones CALA's experience and constant evolution mean we can deliver iconic and singular projects.
Chalets and Villas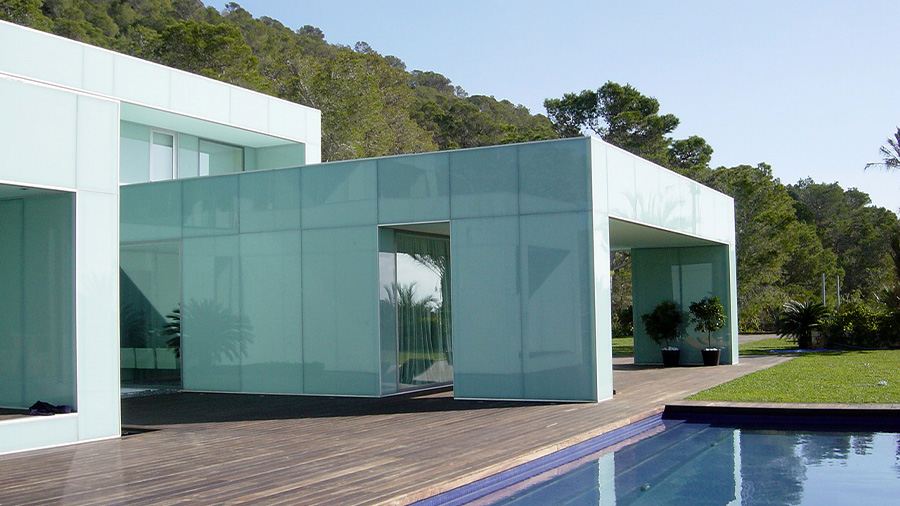 Construcciones CALA are experts at just about every kind of large-parcel chalet and villa, plus, you have say over every last detail, so each project is uniquely designed.
Industrial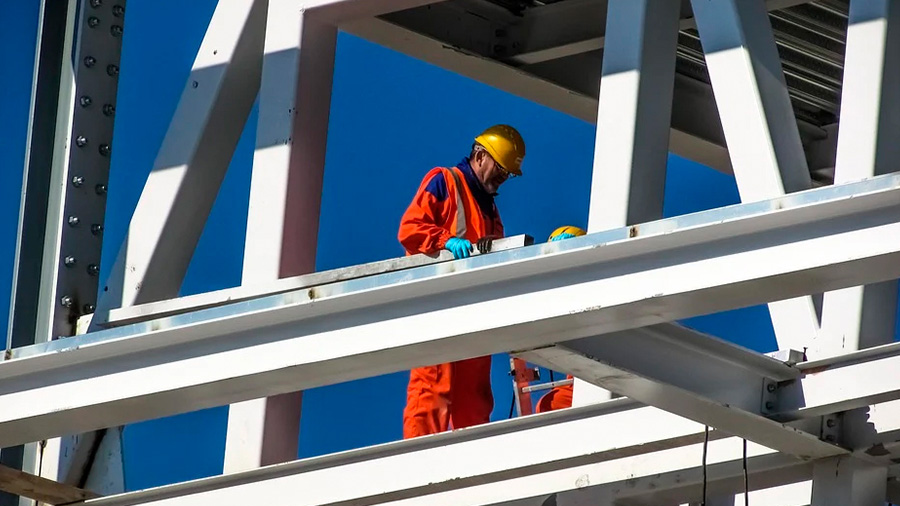 Office buildings, warehouses, laboratories…industrial buildings are a key part of what we do at Construcciones CALA. We deliver solutions for optimised spaces that integrate leading-edge technology.
Remodels and minor works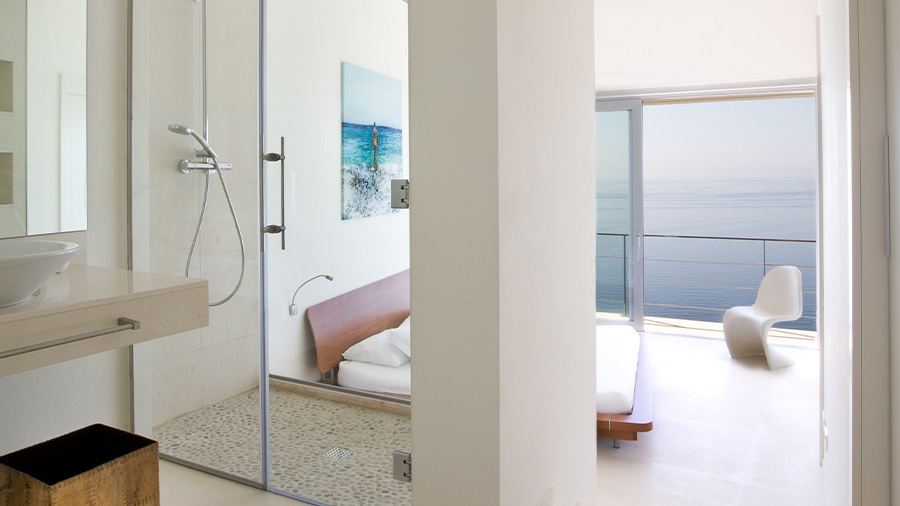 Big jobs are as important as small remodels. Construcciones CALA have a specific department for light works.
Media
Here are some outstanding press appearances by Construcciones CALA.
Magazine: "Arquitectura y Diseño", nº 150
Magazine: "Arquitectura y Diseño", nº 127
Magazine: "Arquitectura y Diseño", nº 65
Contact us by filling in the following form and we will assist you as soon as possible.
BASIC INFORMATION ON DATA PROTECTION
Responsible for the treatment
Construcciones CALA SL
Responsible address
Avda. d'Espanya 61 bis, 07800, Ibiza, Islas Baleares
Purpose
Your data will be used to meet your requests and provide our services.
Advertising
We will only send you advertising with your prior authorization, which you can provide us with through the corresponding box established for this purpose.
Legitimation
We will only process your data with your prior consent, which you can provide us with through the corresponding box established for this purpose.
Recipients
In general, only the personnel of our entity that is duly authorized will be able to have knowledge of the information that we request.
Rights
You have the right to know what information we have about you, correct it and delete it, as explained in the additional information available on our website.
Additional Information
More information in the "PRIVACY POLICY" section of our website.